Great for all throws training. Develops strength, flexibility and technique. Throw underhand, sidearm or overhand. Range of weights for different exercises. Use indoors or outdoors.
4770 ... Empty Throwing Ball $16.95 Fill yourself (up to 10 lbs. of sand or water)
4730 - 1kg
4731 - 2lb/0.9k
4732 - 4lb/1.8k
4733 - 6lb/2.7k
4734 - 8lb/3.6k
4735 - 10lb/4.5k
4736 - 12lb/5.4k
4741 - 1.5k
4737 - 1.6k
4738 - 2.0k
4742 - 2.5k
4743 - 3.0k
4744 - 3.5k
4745 - 4.0k
4749 - 4.5k

Price displayed will change as your selection changes. ALLOW 1-2 DAYS PROCESSING.
3 Most Recent Customer Reviews
---

Jason
Great product! Can adjust weight as necessary just by adding/removing sand. We bought this item for my son to train for the discus. Ended up being Texas State Champ.
---

Dale Verified Purchase
These have been perfect for Discus training drills.
---

Rachel
My first throwing ball I got at a John Powell throwing camp. It was the self-fill model rather than the ones that come pre-weighted. I had it for many years, using it mostly for dry drills and tossing on rocks and grass outdoors. This past indoor season, I used it for full speed throwing drills into a wall and onto a wood floor. After less than a month, the first throwing ball had popped so many holes that it was no longer useable and I ordered a couple more. I thought the rubber was probably just old and a new one would hold up the stresses of indoor practice better. I got two more self-fill models and weighted one for discus throwing at about 1.3k and the other for shot put at 4k. The shot put one was thrown onto a wooden basketball court. I only got in 40 or so tosses before it popped along an edge and sand would leak out at every throw. I had also weighted this one with some water, so I thought that perhaps the water had caused the problem. The ball I ordered for one of my athletes, and weighted at 5k, has had around 200 tosses and is just now cracking around the handle.
The ball I weighted for discus has not held up as well as I'd hoped either. After a month and a half of indoor practices 3x a week, a 4 inch crack blew in it that makes it impossible to throw. I expected to go through one of these balls each indoor season for each event they were being used for. But not two or three. They are simply not as durable as I am needing for indoor practice.

Great for outdoor drills on grass, but not for indoors throwing on wood floors and against brick walls.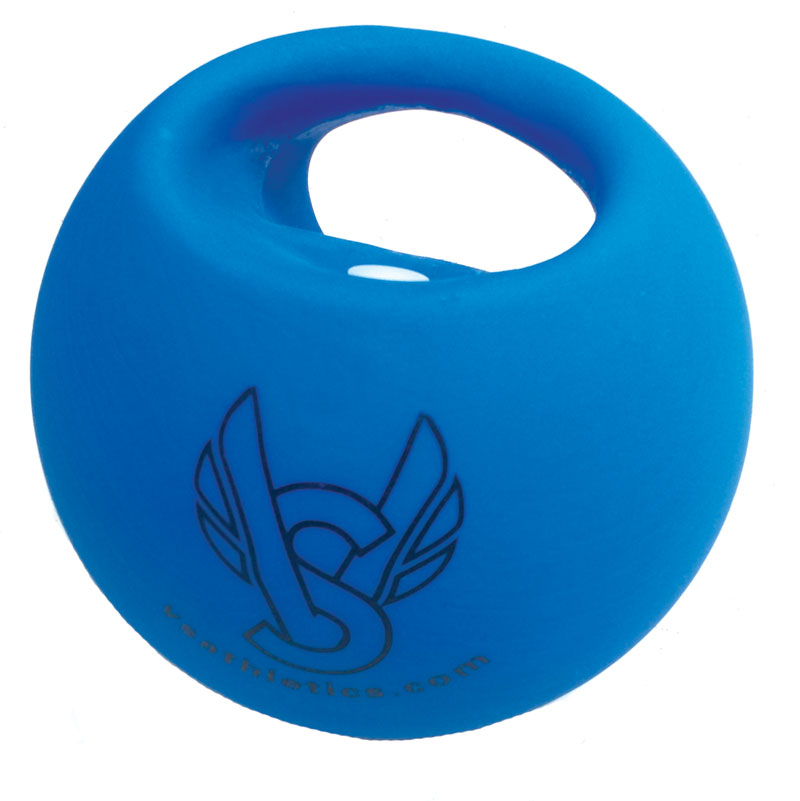 How to use and fill your ball.