California State Championships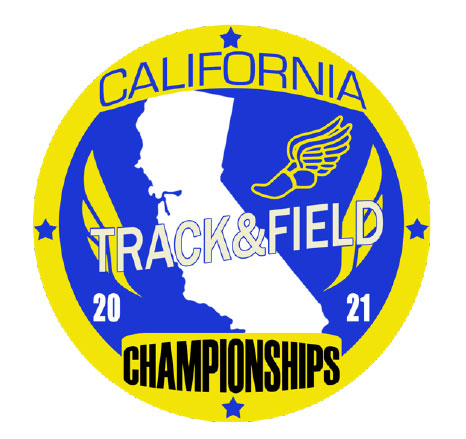 CALIFORNIA STATE CHAMPIONSHIPS

Presented by VS Athletics
Friday-Saturday, June 25-26 @ Arcadia HS
"This Year's State Champions Will Be Crowned!"

EVENTS: The standard 16 championship events plus the 4x800 relay and select para-athlete events.
FORMAT: USATF-sanctioned meet with a two-night prelims/finals schedule for 15 of the 17 events. Also, a straight 4x800 final (no prelims) will be Friday night and a straight 3200m final (no prelims) and para-athlete events will be Saturday night.
ELIGIBILITY: Limited to the top 40 verified competition marks in 14 of the 17 events for those students who were enrolled in high school during the 2020-21 academic year. The high jump and pole vault will be limited to the best 27 verified marks among the statewide top 40. The 4x800 will be limited to 18 teams. "B" teams will be accepted in the 4x800 relay. NO All-Star teams will be allowed on any of the relays (all team members must all attend the same school).

• Starting June 6th, any athlete whose name appears in green (roughly the Top 25 per event) on the PrepCalTrack.com State Leader list at that time can guarantee their spot by registering.
• Starting June 13th anyone in the Top 30 at that time can guarantee their spot by registering.
• On June 20th, the final Statewide Top 40 list will be released. Any events still not filled with 40 registered entrants (excluding the HJ, PV and 4x800) will have registration open until 6 p.m. that day on a first-come, first-serve basis only for those still eligible in that final Top 40 listing.


SCHEDULE: Friday from 5:00 to 10:00 p.m. & Saturday from 4 p.m. to 10 p.m., subject to change.
REGISTRATION: Online entry registration and payment only. SEE BELOW FOR ENTRY LINK
ENTRY FEE: $25 per athlete, regardless of the number of individual events. $50 fee per relay entry.
SPECTATORS: Tickets will be sold the day of the meet.

AWARDS: Top six in each event.
CURRENT "TOP 40": https://prepcaltrack.com/2021/06/01/cif-state-top-40-leader-lists-june-1-2021/
REGISTRATION: Now Live! If your name appears in green in link above, you can now register!
QUESTIONS ON MARKS/ACCEPTANCES? Please email RichGonzalezTrack@gmail.com
QUESTIONS ON ANYTHING ELSE? Contact Rich Benoy at Rich@vsathletics.com